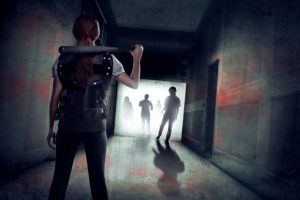 We have recently updated the Larp City Project website to reflect some of our new goals! With much consideration, we've decided that we are going to change the initial design of Larp City to include more genres integration. This means that all sites can be used by the LARP community at large. What began as a project focused solely on fantasy will now focus on creating rental sites where all LARP genres can thrive and play.
This change will mean that future Larp Cities will not be built in the medieval or fantasy fashion, but be customizable across games. We've been experimenting with this at our current Riverview Recreation Park, where we now host both a local Dystopia Rising chapter and renaissance fair with much success! So, we feel this will be a better business and community decision as we continue moving forward.
Explore Riverview Recreation Park
Riverview Recreation Park is a new name within the Larp City Project. While it is not officially a Larp City, this is our first real foray into managing events and land. Since 2017 we have now managed this park and hosted the Koroneburg Renaissance Festival, Coffin Creek Haunted House, Larp City Escape Experience, and several local LARPs.  We are hoping this experience helps us when we look for traditional investments for future Larp Cities in 2022.
Take a look at our updated business plan to learn more.